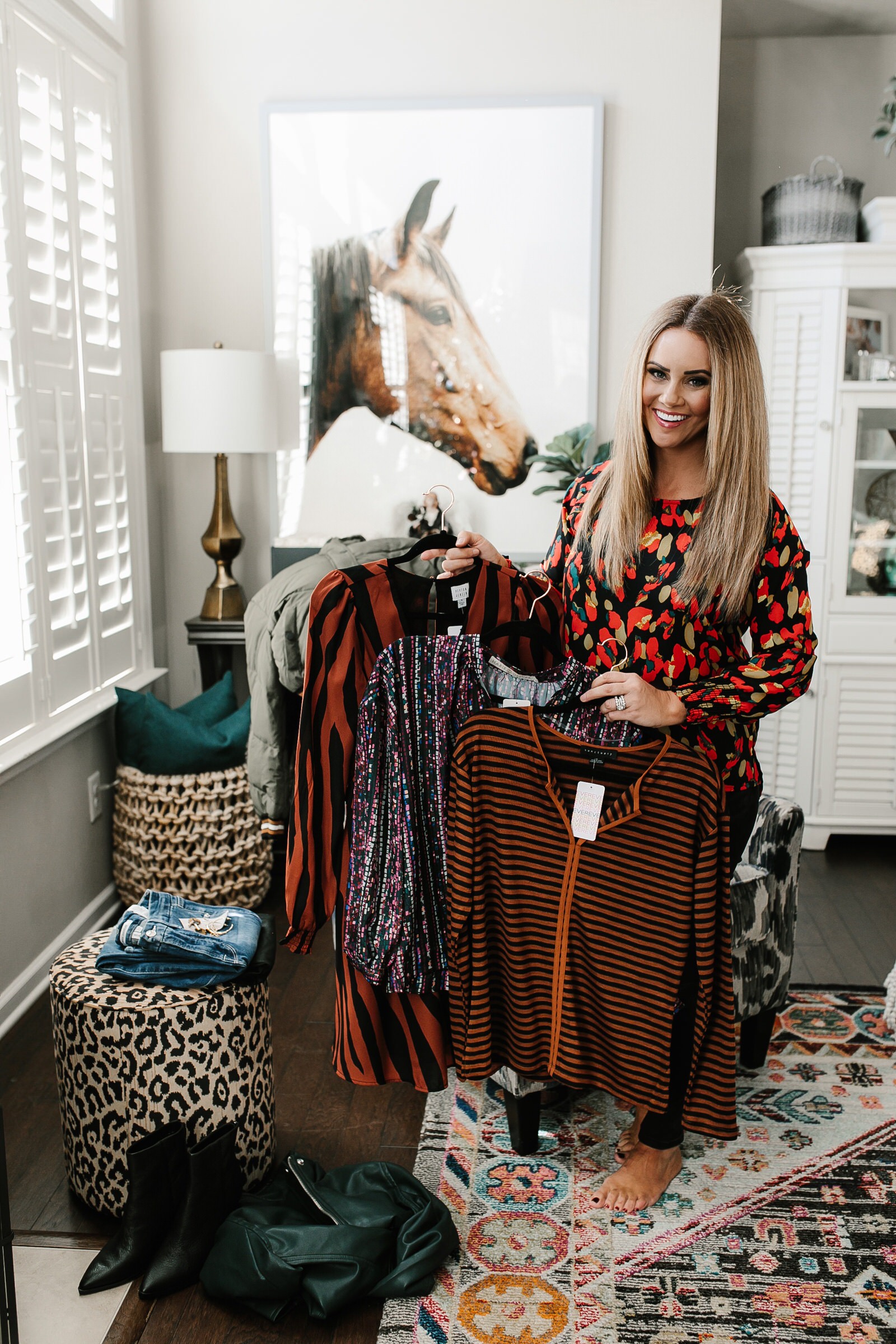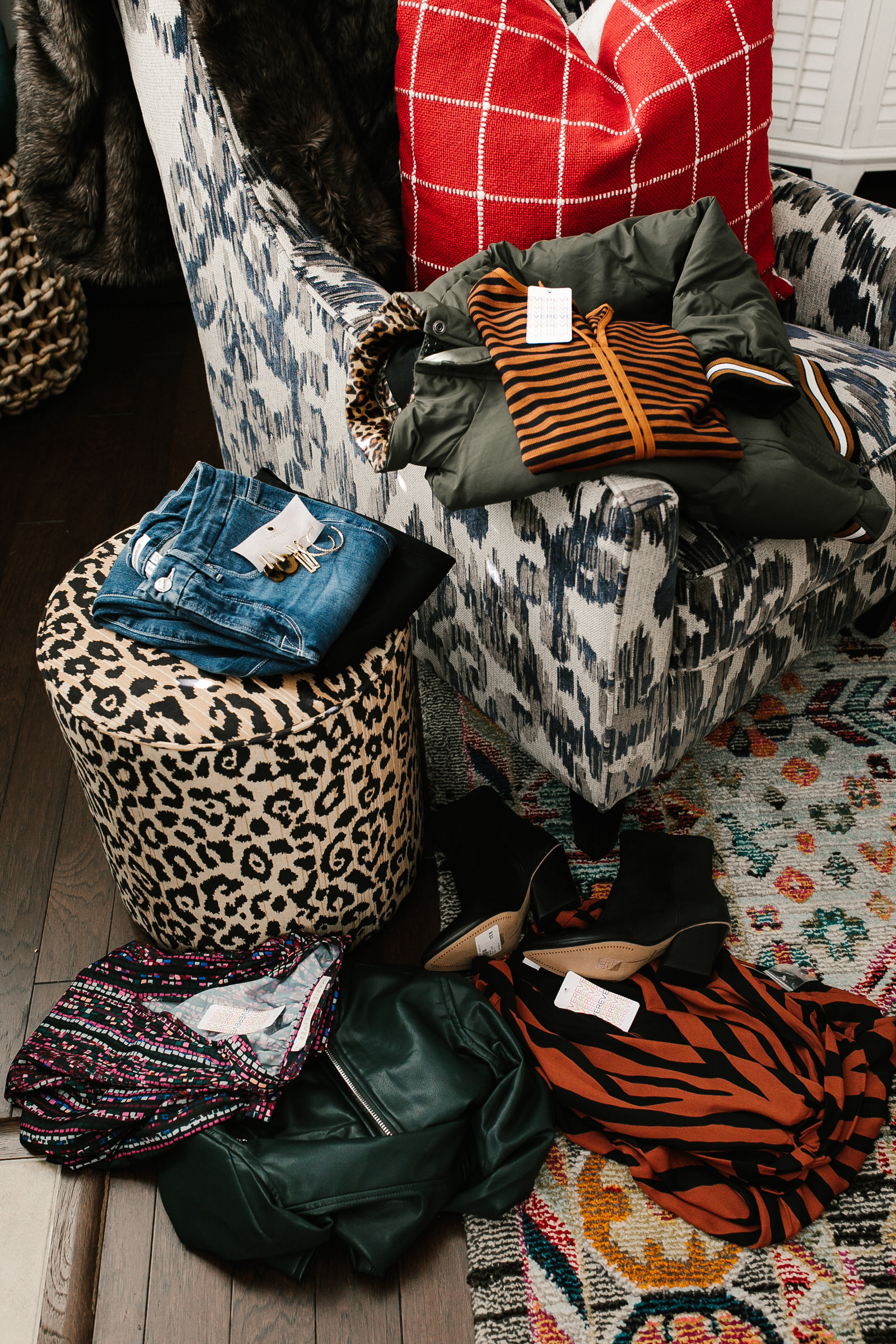 Evereve is a contemporary women's retailer and it just happens to be one of my favorite places to shop! They carry brands like Free People, Hudson, 7 For All Mankind, Sanctuary, Rails, and many more amazing brands. I can always find what I'm looking for and more when shopping in my local Evereve store.
I also use Evereve's styling service called Trendsend and y'all…it's AMAZING. This service is so helpful when I am unable to go into the store to shop and I always love receiving and opening my Trendsend box. Not only is this service easy to use but it also takes the guess work out of shopping because my Trendsend Stylist hand picks items just for me based on the profile that I initially filled out.
In my recent box, I received three looks that I'm excited to share with you all! Out of all of the pieces, I'm keeping all put one piece. I love how easily I can intermix each of the pieces that I received to create a variety of looks.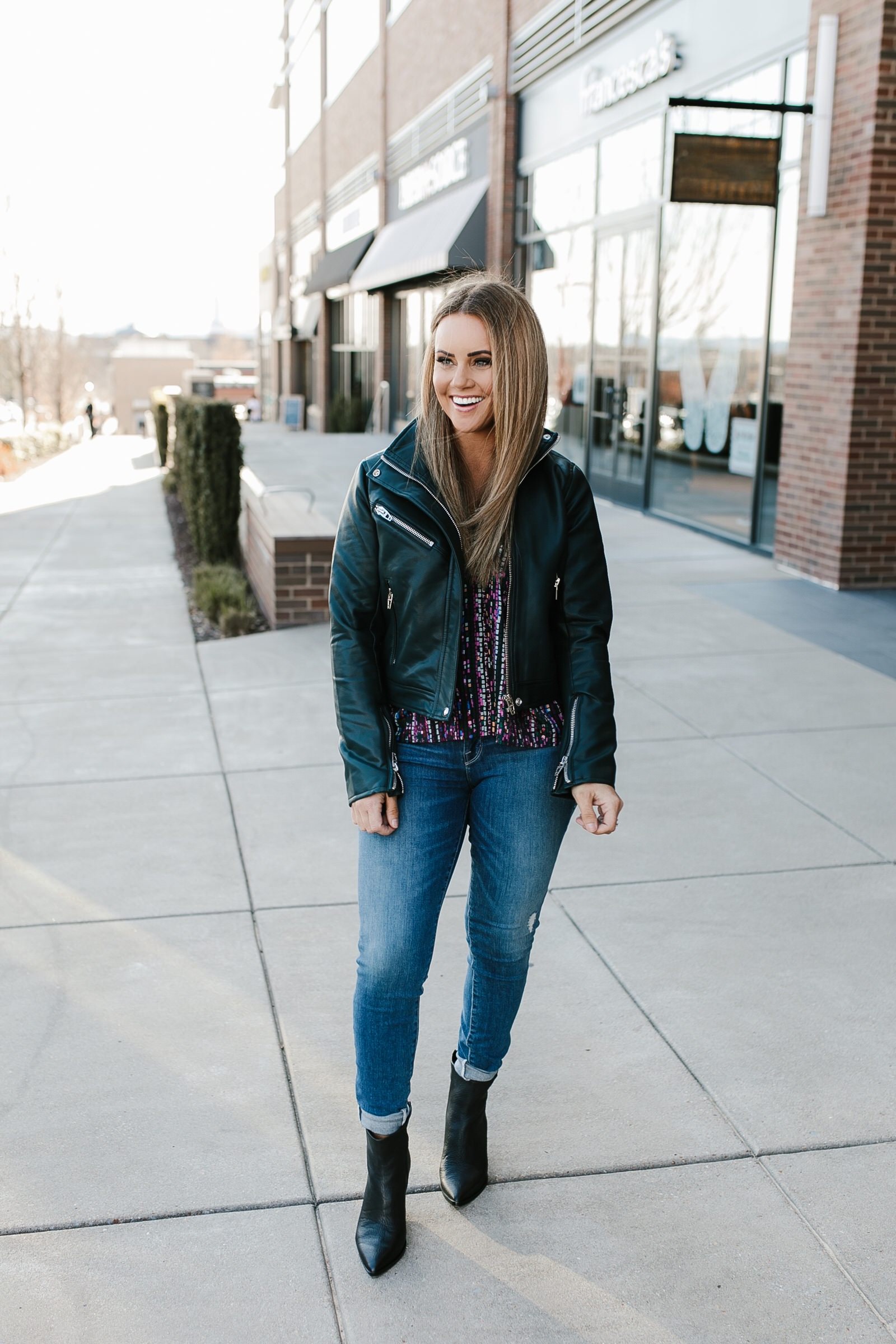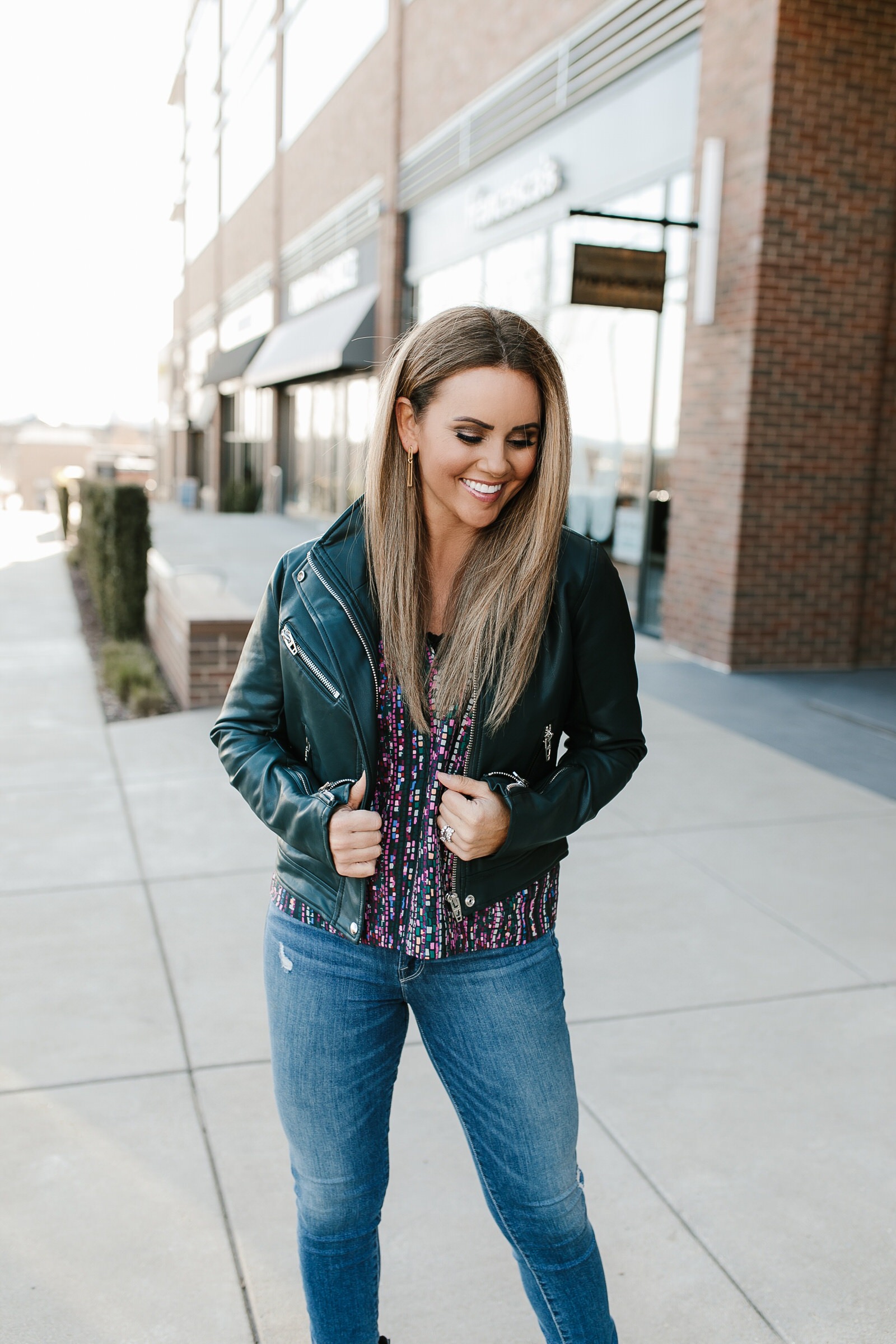 LOOK #1:
My Stylist sent me a pair of Good American jeans, which are my absolute favorite brand of jeans right now. They hug my curves in all of the right places and fit so well! She also sent me this colorful Marie Oliver top and green BLANK NYC moto jacket. The Dolce Vita boots pair perfectly with this look that I will wear this holiday season for family and friend daytime gatherings!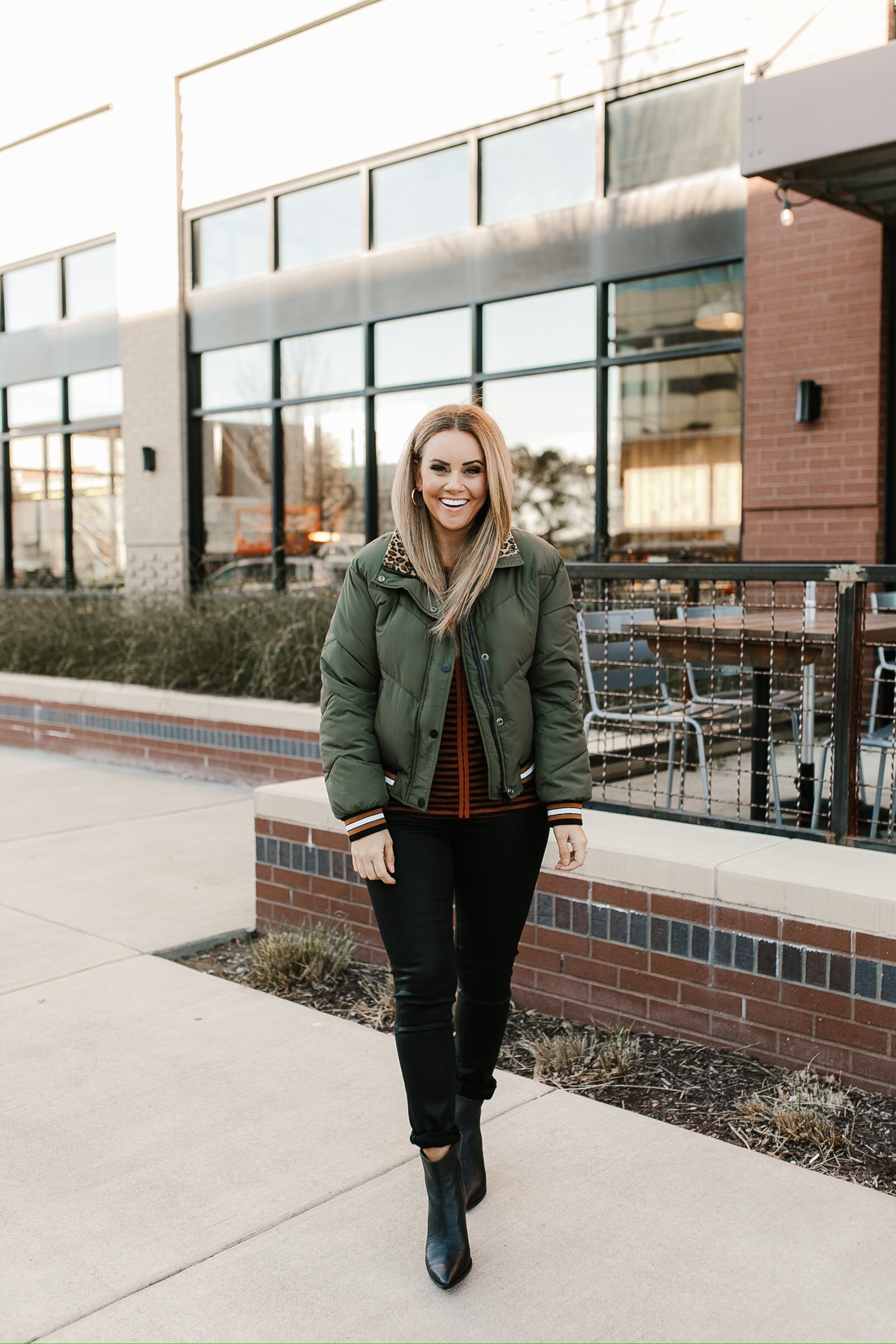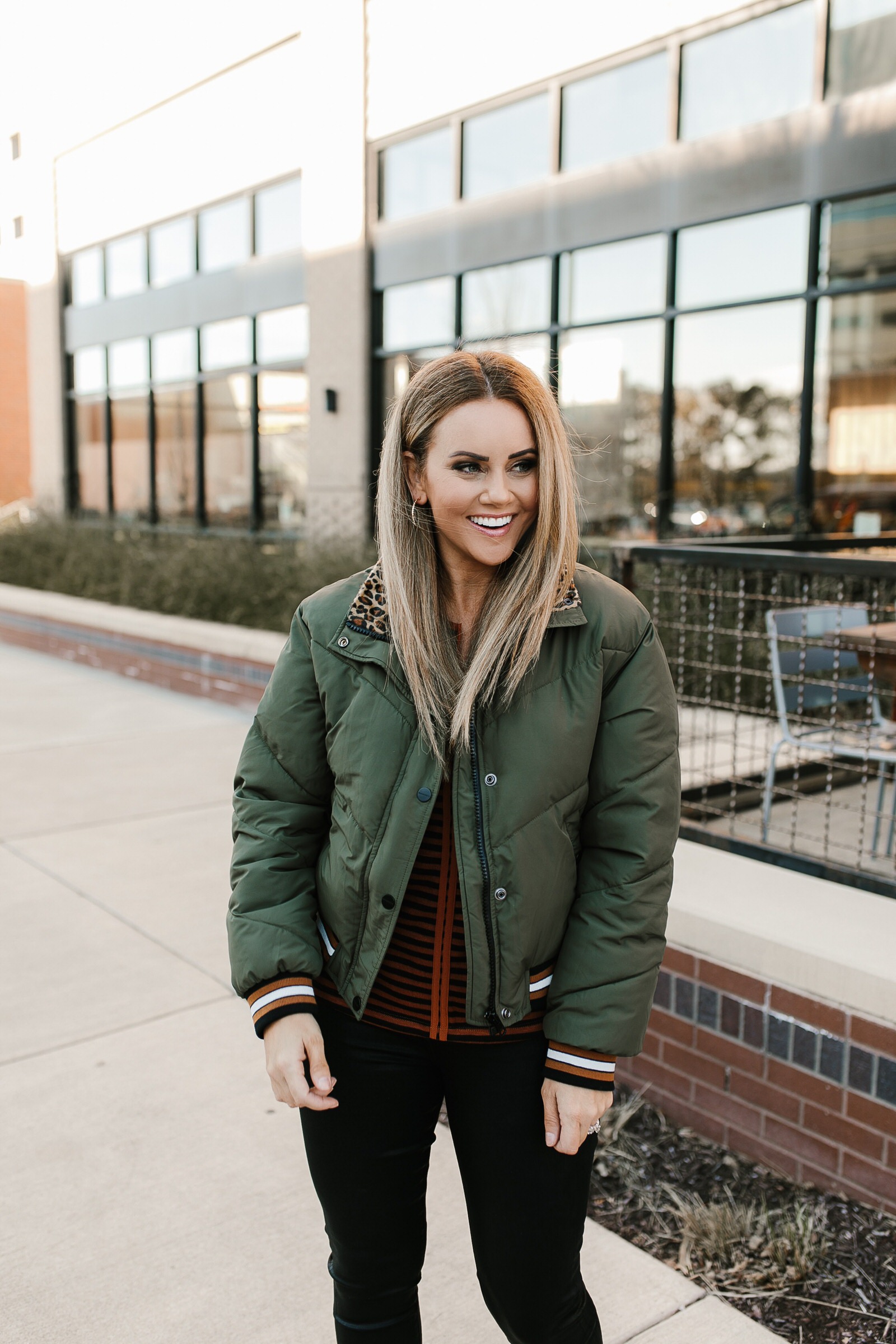 LOOK #2
I love these 7 For All Mankind black jeans…they are flattering on and the coating elevates them so you can dress them up with a cami, blazer, and a pair of heels! This Sancturary striped henley long sleeve top is perfect to wear with the denim for a casual look and how cute and cozy is this Sanctuary puffer jacket. The pop of leopard with the contrasting stripe really makes this coat so unique and special. This look is perfect for a shopping outing, lunch with girlfriends, or maybe a weekend getaway to the mountains this winter season!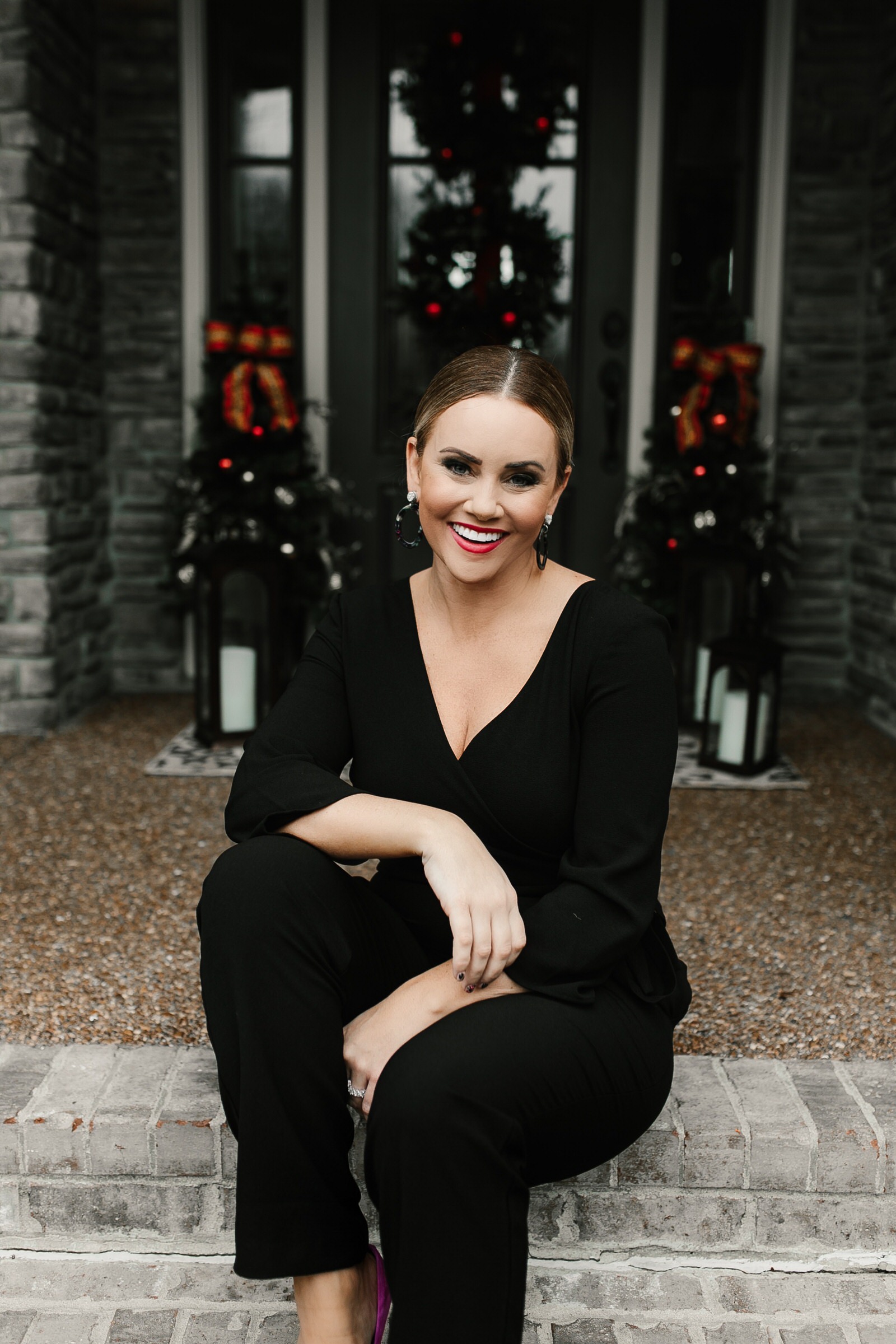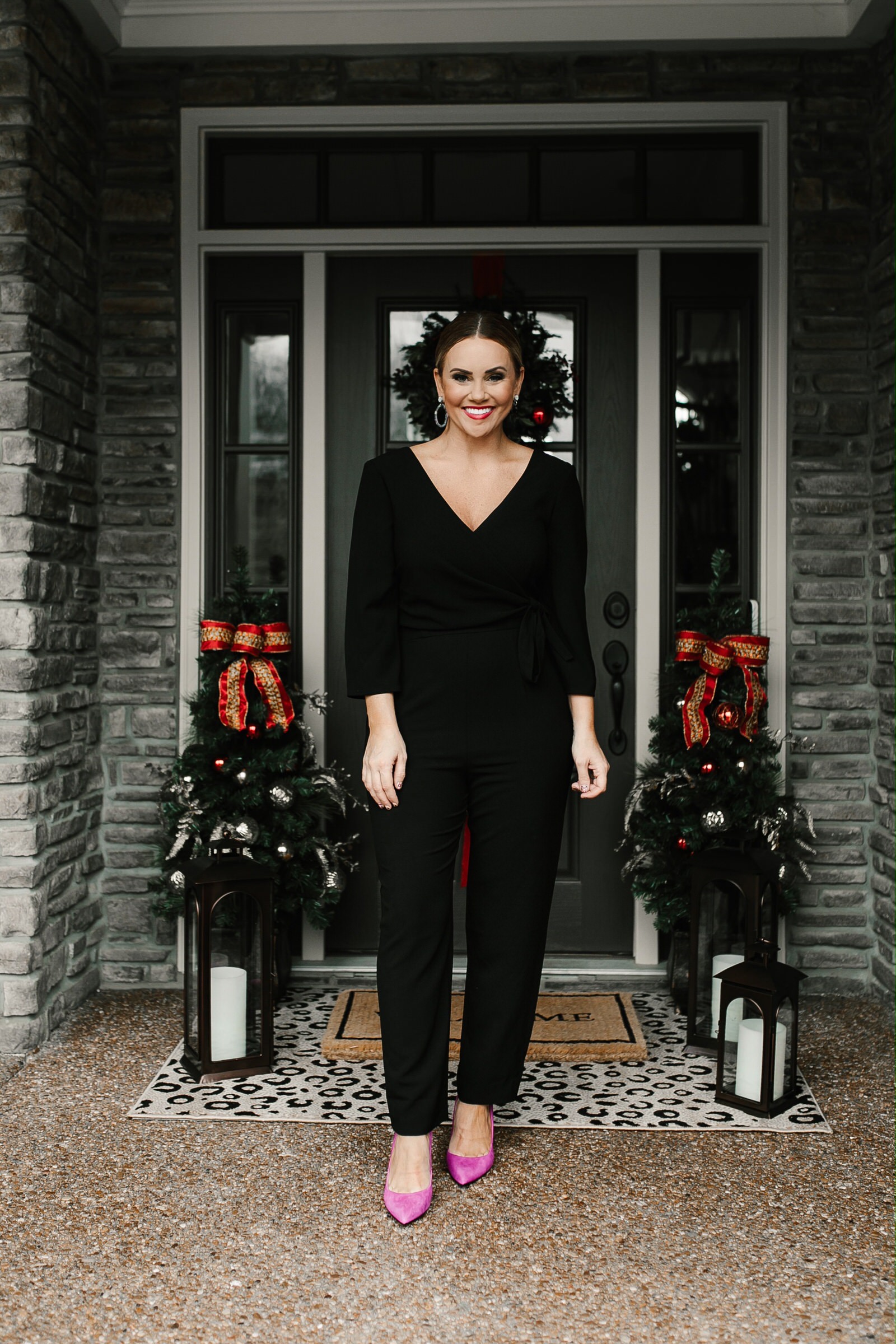 LOOK #3
This Peyton Jensen black jumpsuit and Kenneth Cole pink pumps are perfect for all of your holiday festivities. I love the fit of this jumpsuit…its so flattering on and hits right at the ankle on me…I am 5'4″ tall. The pink pumps add the perfect pop of color and really bring the holiday cheer! I'll be wearing this jumpsuit throughout the holidays for dinners out, evening gatherings with friends, and beyond for special occasions. This would be a perfect staple to have in your closet!
Signing up is super simple…you will start with filling out an online profile, which will help your Stylist understand a bit more about you, your personal style preferences, lifestyle, body type, and budget. Once you have done this, your Stylist will then get to work putting together your first box. Each box will include 6-8 items which will allow you to create 2-3 different looks and typically the pieces are versatile and can be intermixed with one another to create a variety of looks.
You'll then receive your box and be able to try on the clothes in the comfort of your own home, which is one of the things I love most about Trendsend. Your box will come with a personal note from your Stylist as well…telling you about the items and why those items were picked just for you! Talk about a personal touch! Keep what you want and send back what you don't want to keep. If you keep 4 or more items, you will receive 20% off using my link (normally it's 10% off) + the styling service fee applies to the items that you decide to keep.
How cool is this…you can let your Stylist know if you have any special occasions coming up and you can also create a wish list of items in your Evereve account and this will be visible to your Trendsend Stylist! You can also set the frequency in which you receive your Trendsend box.
AND…it's FREE SHIPPING both ways!
I've been so so pleased with every single Trendsend box that I've received and my Stylist has really gotten to know my personal style. I HIGHLY recommend that you try Evereve's styling service, Trendsend.
I'm so excited to share that you can try your first Trendsend box for ONLY $1!!! Normally the styling fee is $20 but you can try it now for only $1!
Here's what you need to do:
You must go through my link to receive the discount on your first box + 20% off the items you decide to keep so CLICK HERE!
Fill out your online style profile
Place your order to receive your first box
Go to checkout and you will receive this discount at checkout
Definitely take advantage of your first box for $1…I assure you that you will LOVE Trendsend as much as I do!
As always, thanks so much for stopping by…see you back here real soon!