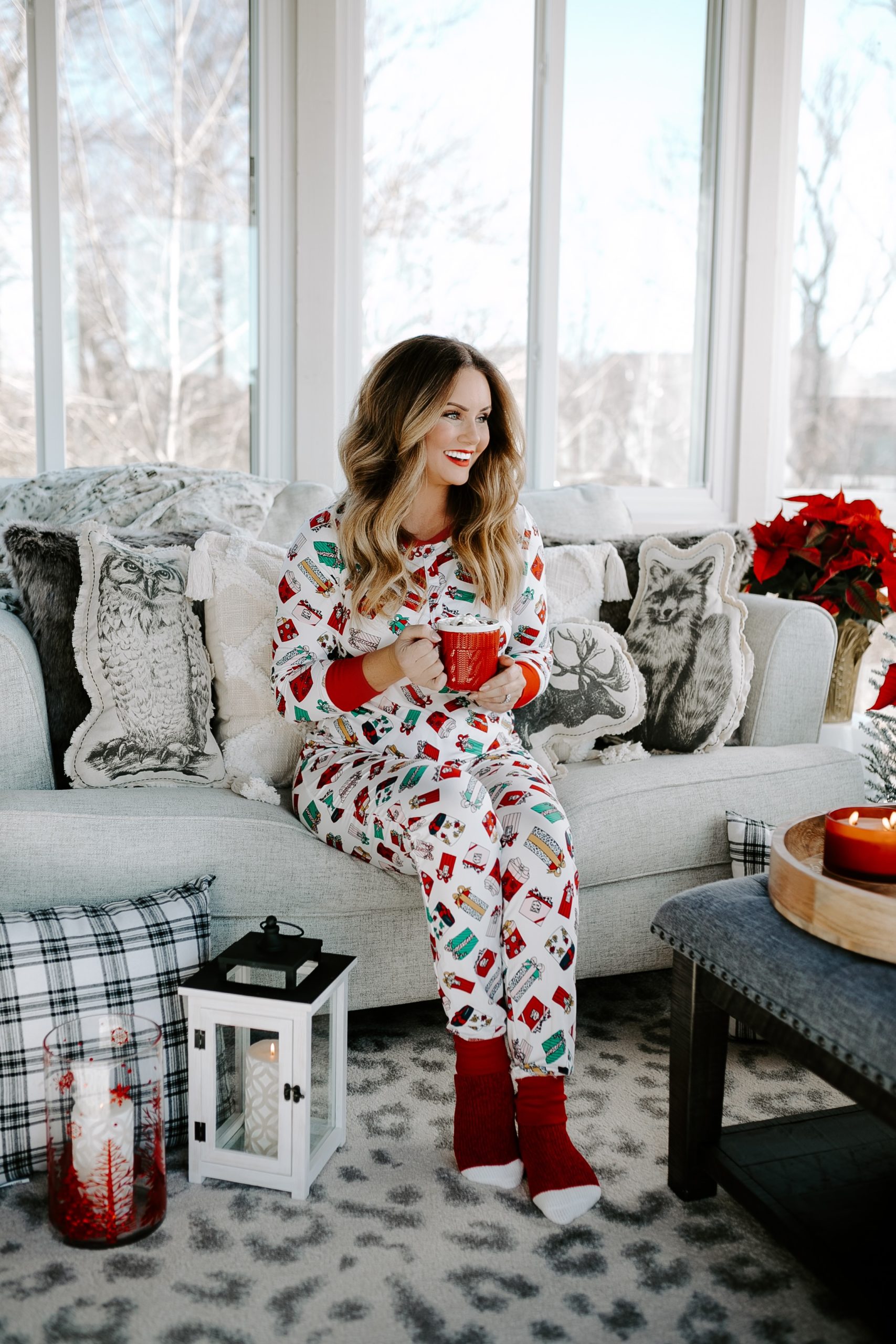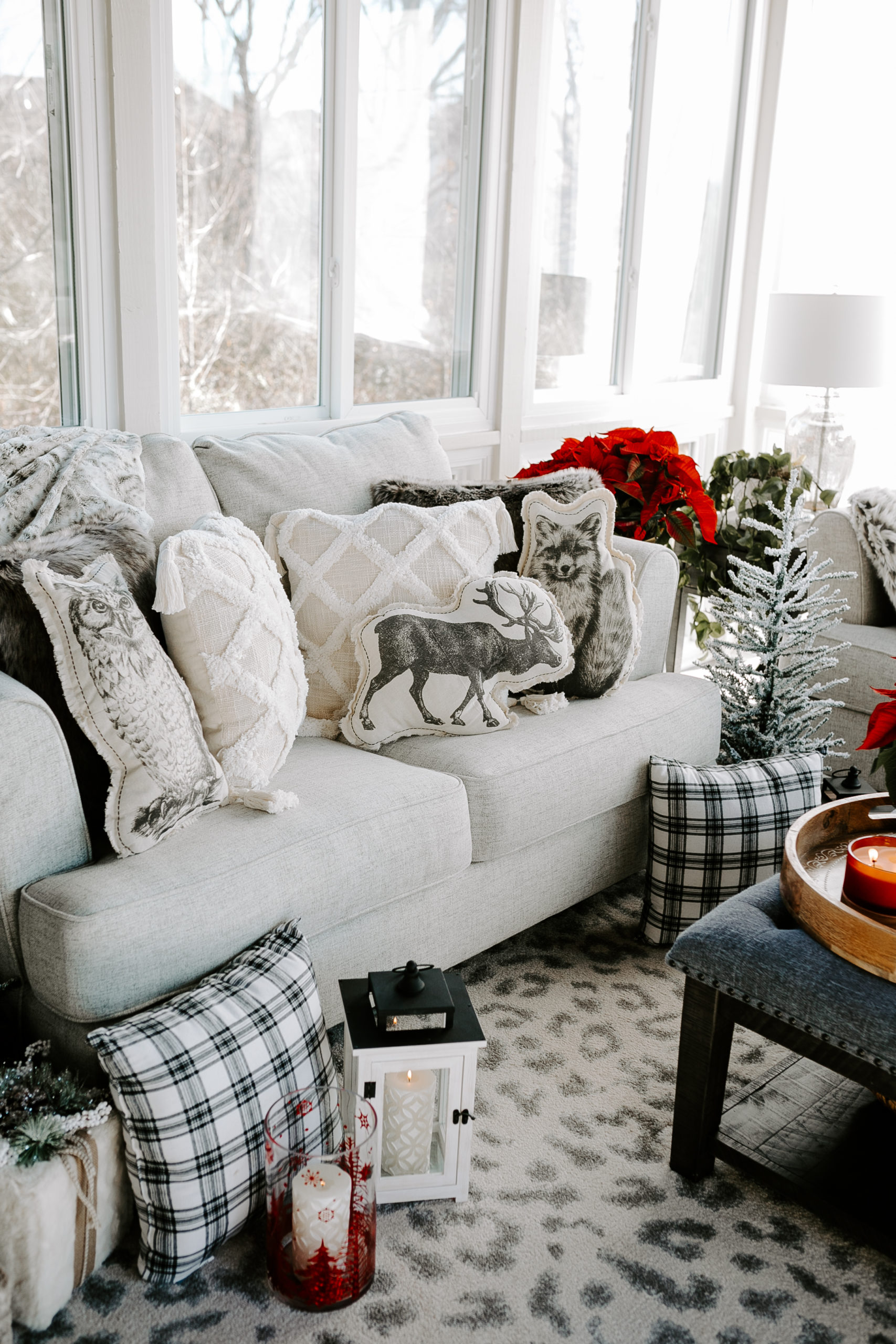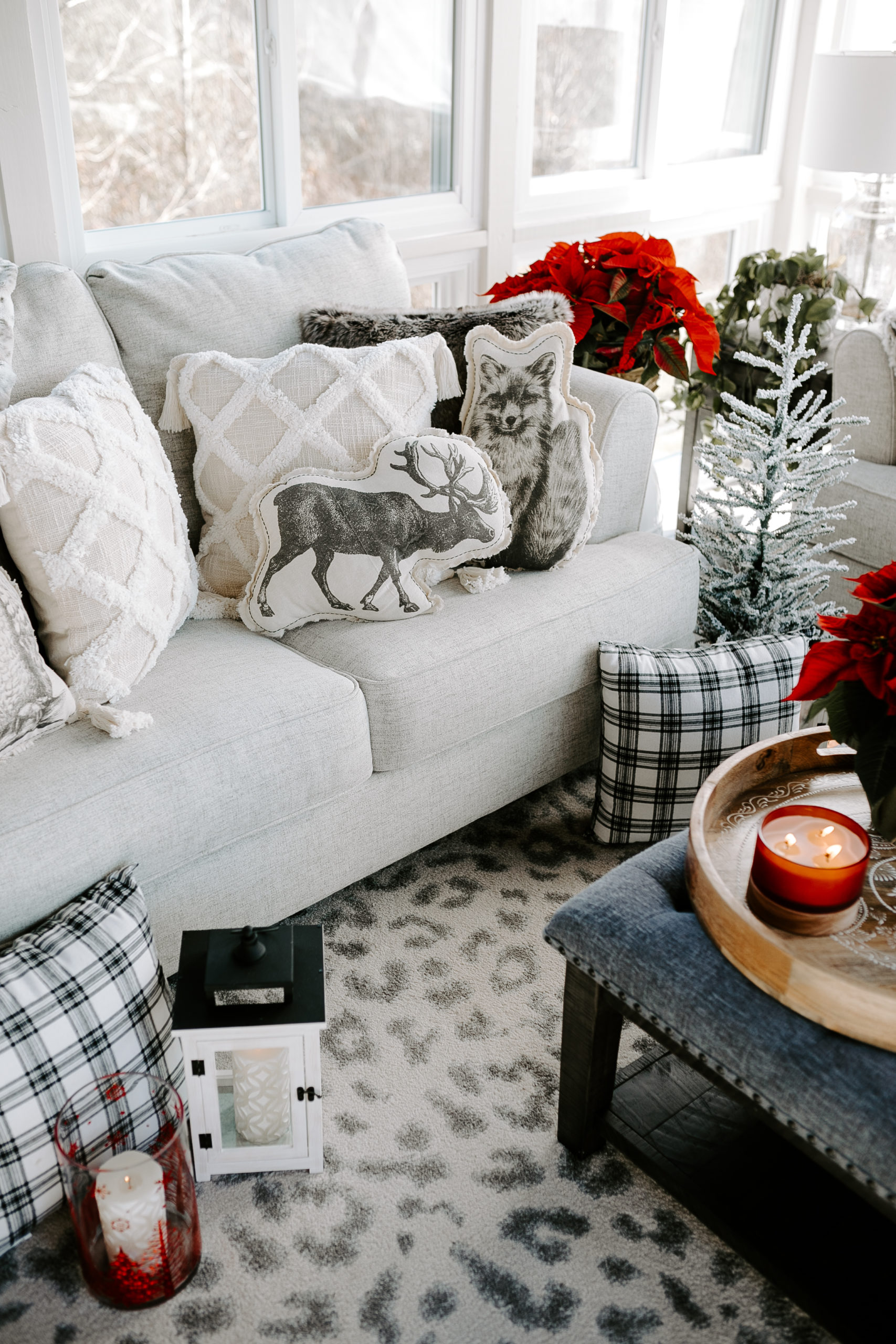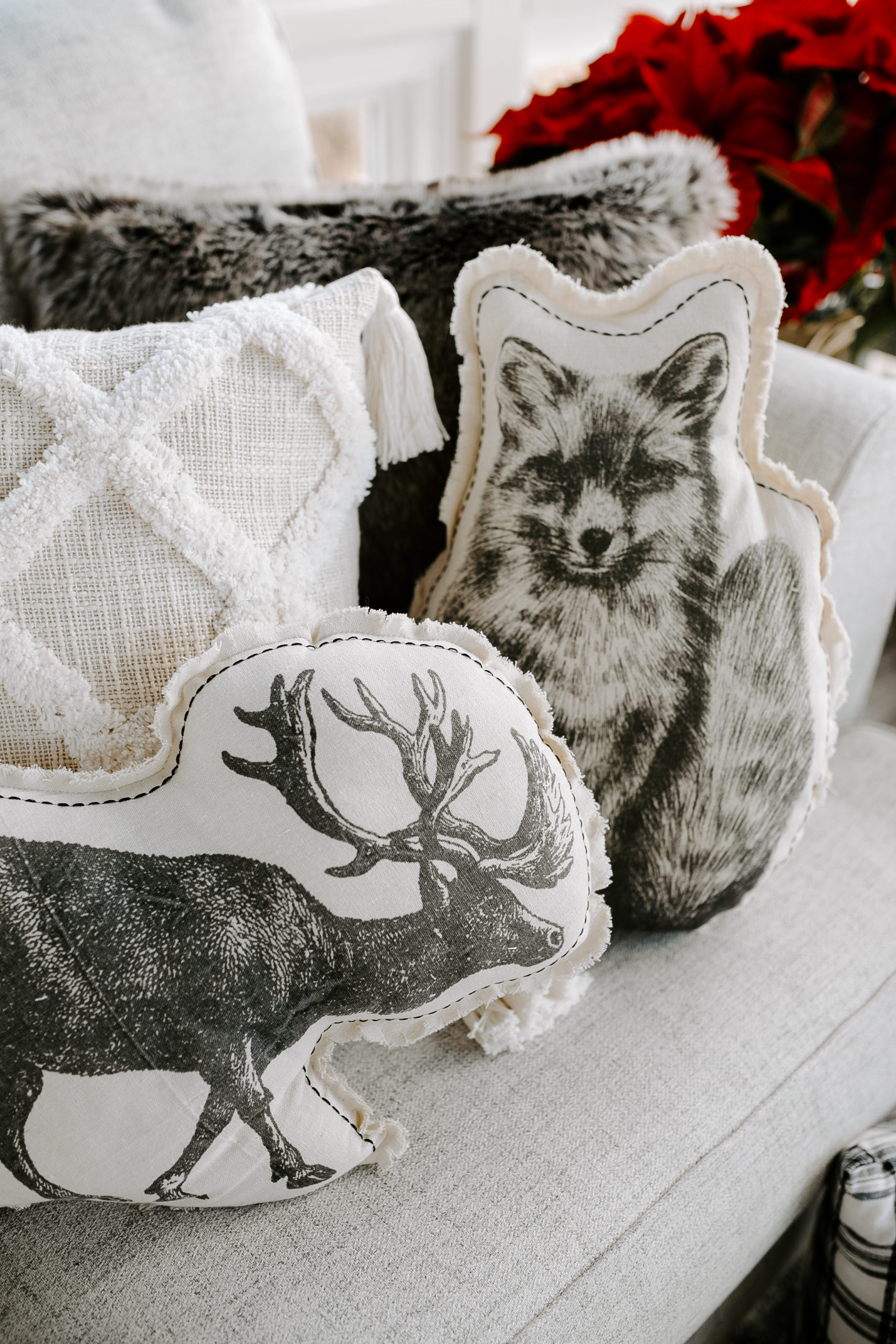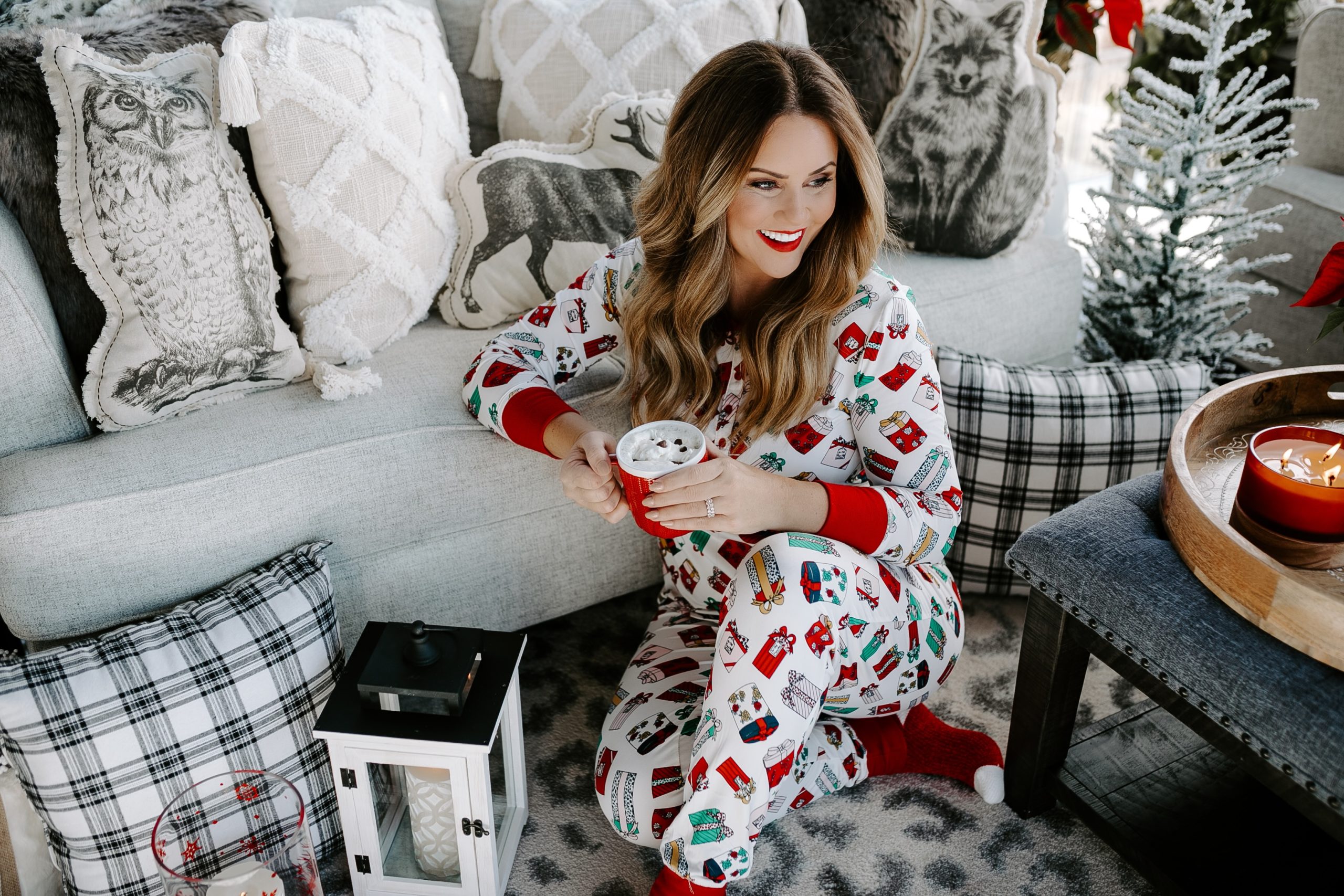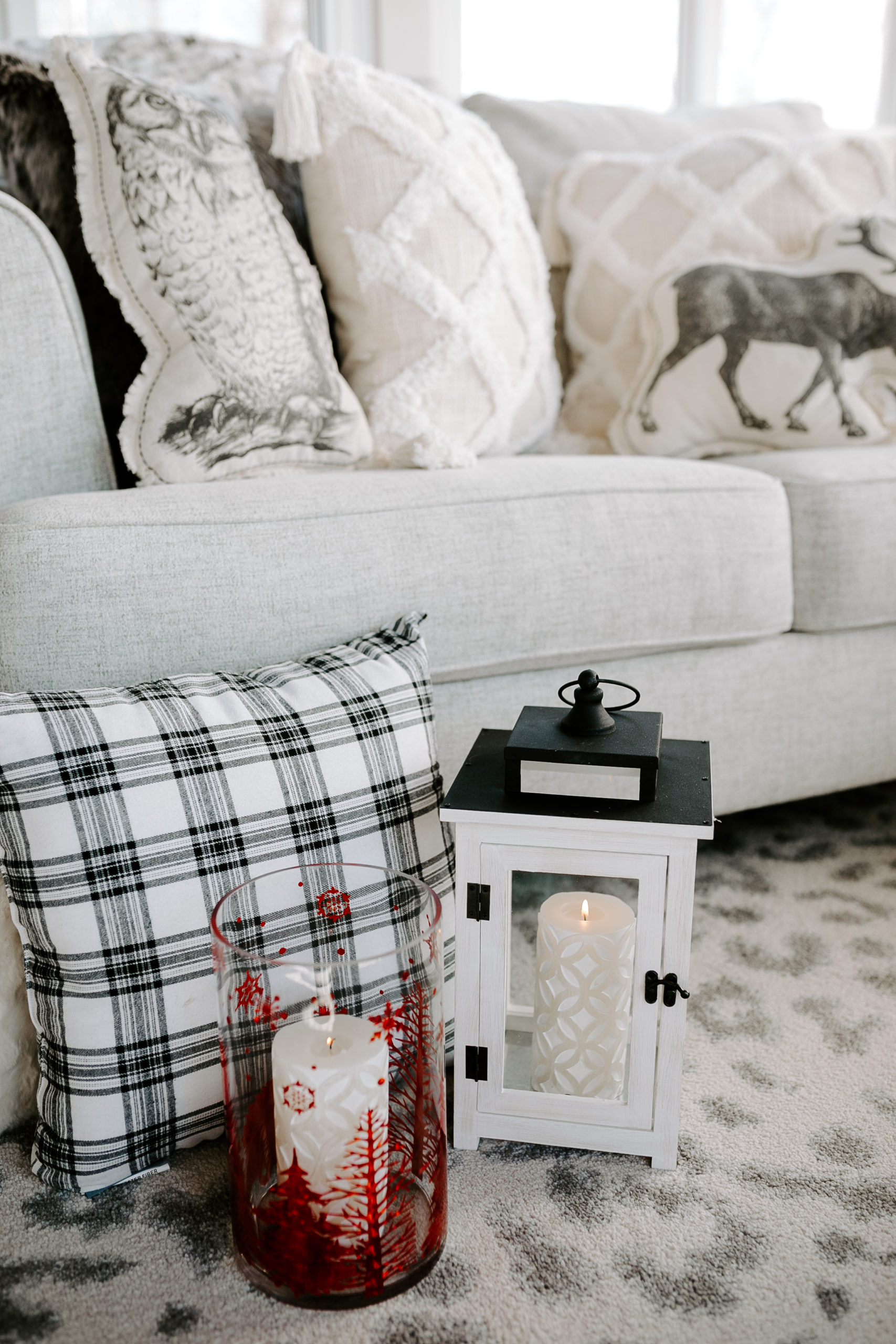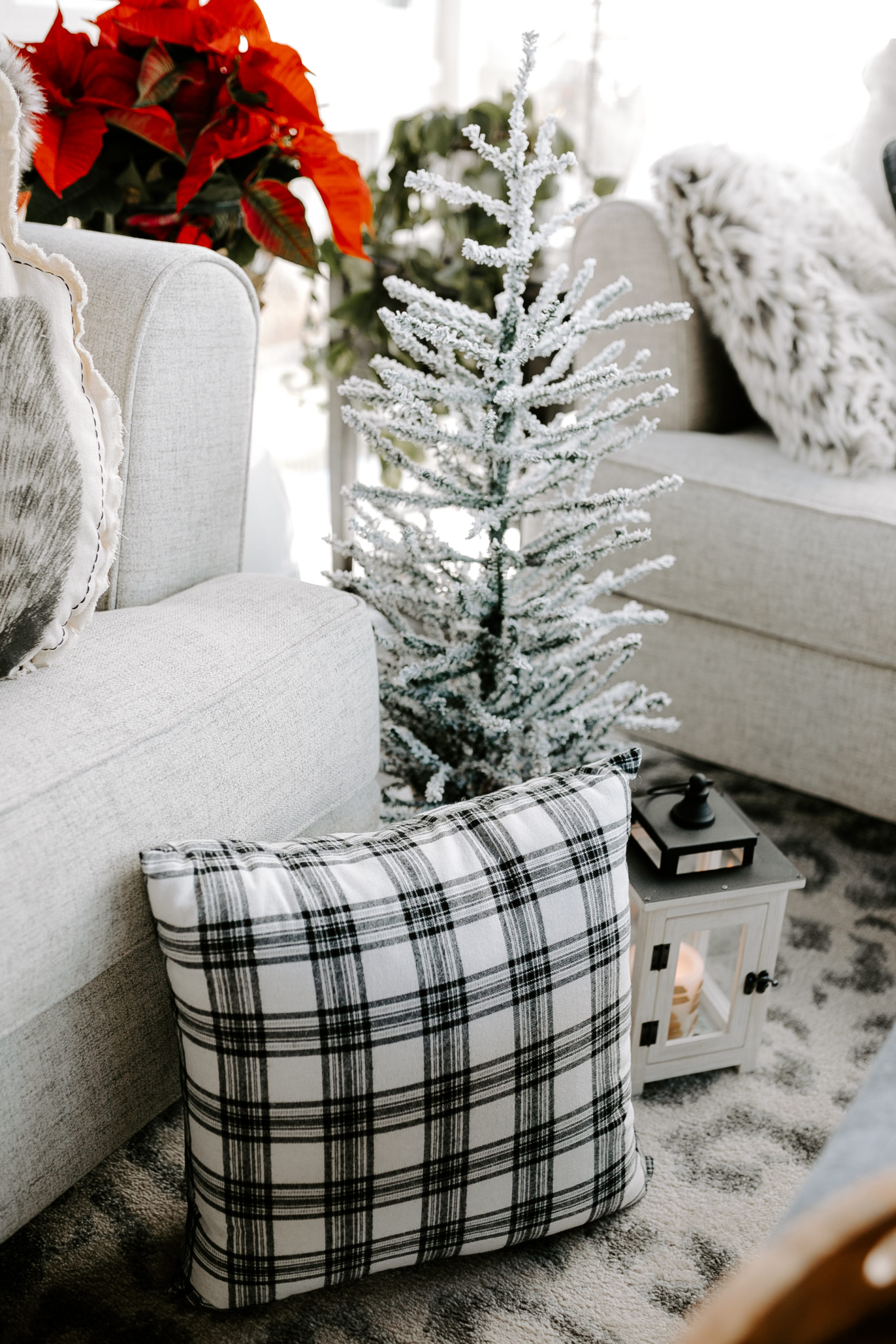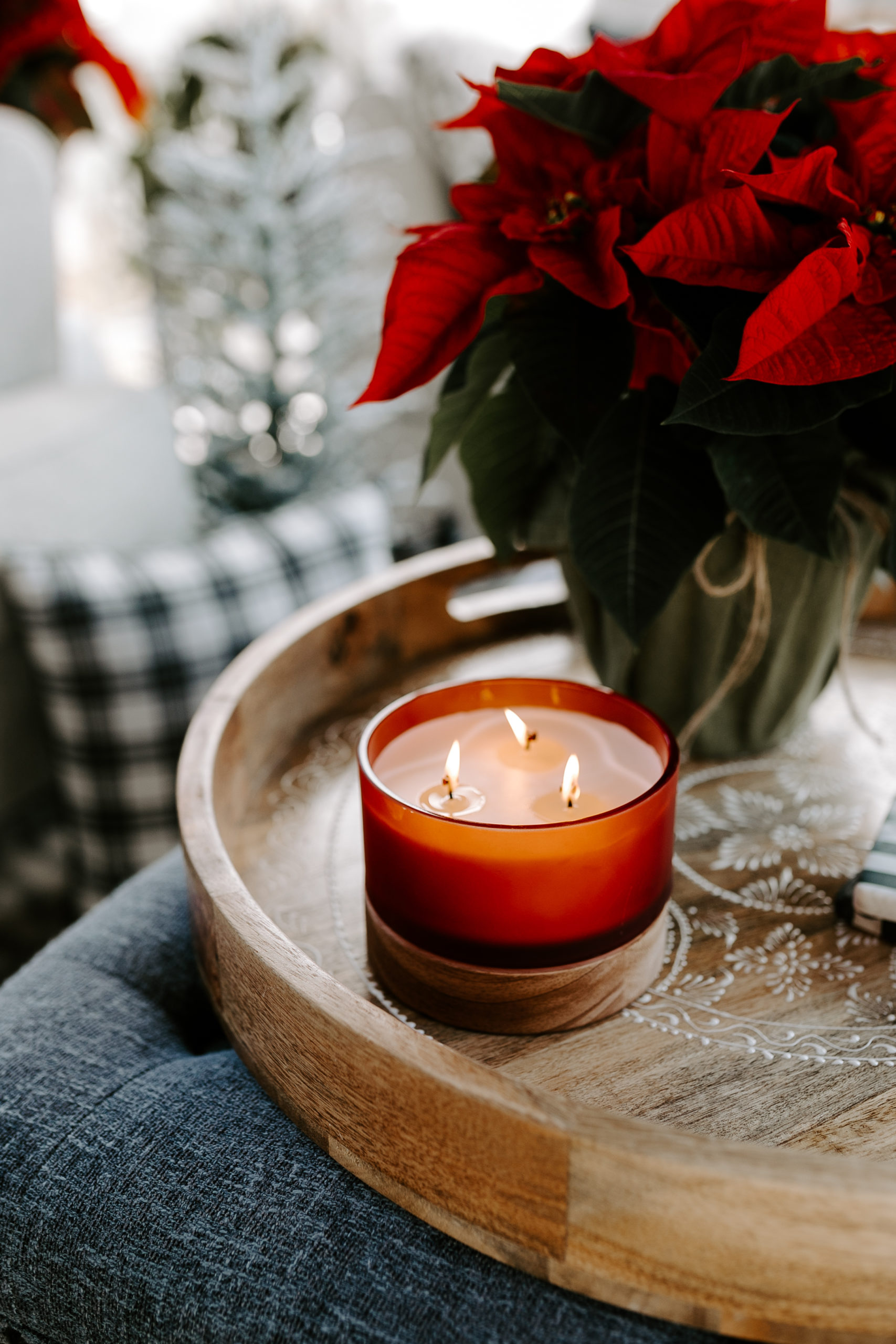 Home is where it's at this holiday season! With our home decorated for Christmas, our Christmas trees twinkling, and our favorite Christmas movies playing, we have found ourselves cozying up at home as much as possible. I personally have been nesting at home even more now and we have all enjoyed a slower pace this holiday season.
Reins and Addison will be out of school soon for Christmas break and we have lots of plans too snuggle, watch our favorite movies, drink hot chocolate, play board games, and just spend quality time together as a family.
One of our absolute favorite rooms to spend time in is our sunroom. It's beautiful during the daytime and magical at nighttime with our Christmas tree lit and the comforts of a holiday home surrounding us.
Creating a cozy, warm, holiday retreat in our sunroom was possible with Walmart's affordable holiday home decor. Pillows immediately cozy up any space so I picked these Mainstay Plaid Decorative Pillows, these Better Homes & Gardens Ombre Fur Pillows, these Better Homes and Gardens Tufted Trellis Pillows, and these Holiday Time woodland creatures throw pillows. They compliment our holiday woodland theme in our sunroom so well and they are just sooooo cute!
Lanterns and candles instantly add warmth to a space as well and I loved these Better Homes & Gardens lanterns. They are available in white wash and rustic wood and they also come in a couple of different sizes.
For me, nesting also means cozying up in holiday pajamas as often as possible and I have a feeling we will all be wearing our pj's a lot for the next few weeks. This Secret Treasures pj set is one of my favorites…the pattern is so cute (presents all over), they are so comfortable, they come with a pair of cozy socks, AND the set is only $14!
Before settling in for your favorite Christmas movie, be sure to make some hot chocolate in these adorable Holiday Time sweater mugs. They come as a set of 3 for only $10! Don't forget your whipped cream, marshmallows, and chocolate chips!
Consider Walmart your cozy home & holiday decor destination! You can create snuggle-up-worthy spaces of your own that will bring you and your family so much joy all holiday and winter season long!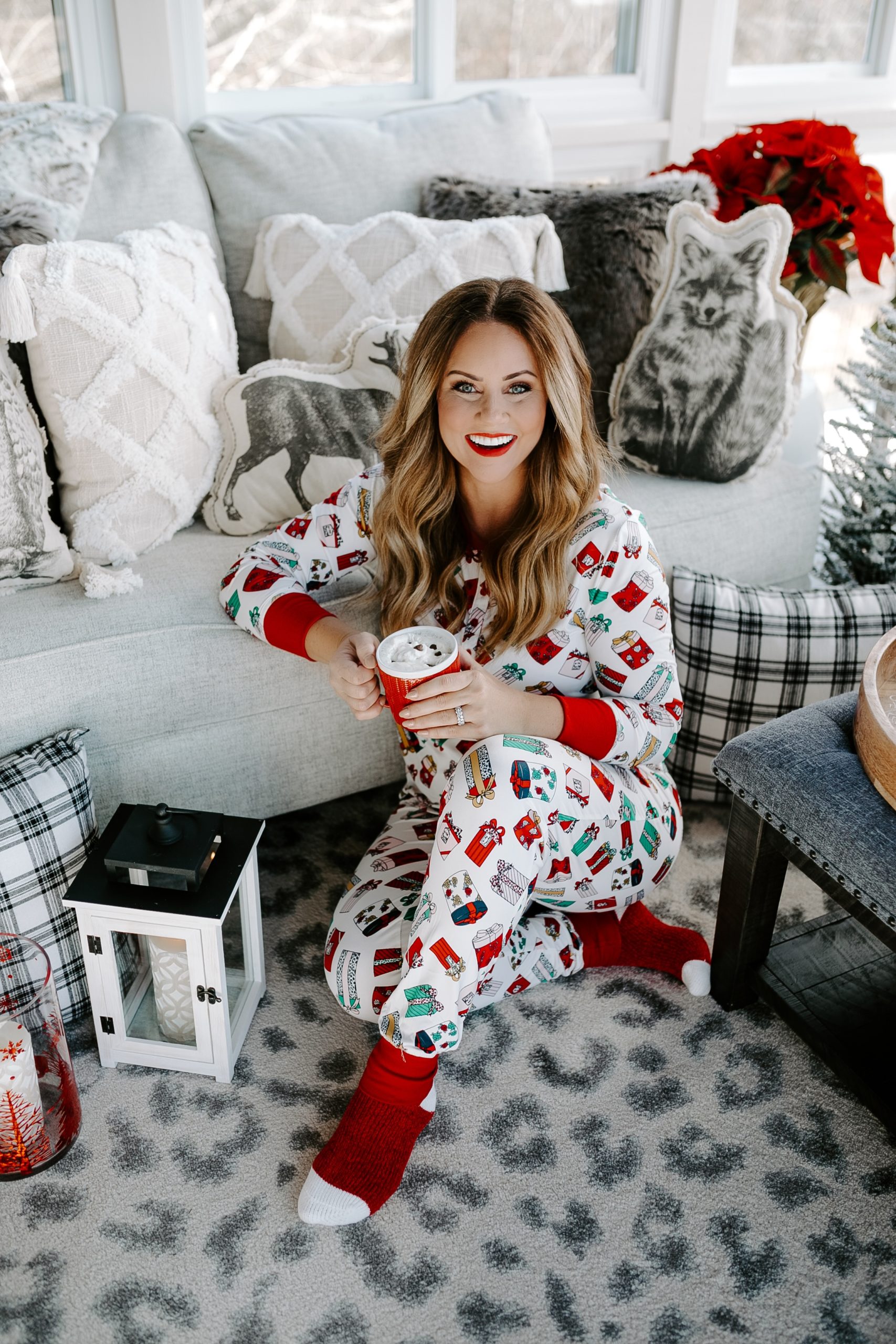 Be sure to check out Walmart's holiday home decor! You may just find that you have a package on your doorstep in the blink of an eye.
As always, thanks so much for stopping by…see you back here real soon!